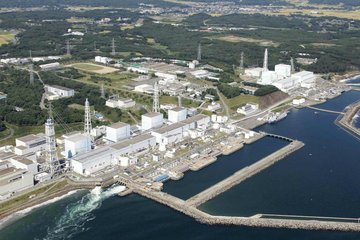 Affected by Kobe Steel tampering with product data, four nuclear reactors at two nuclear plants in central and southwestern Japan will be delayed by two months to restart. The two power companies to which the nuclear reactors belong said they need time to investigate whether Kobe Steel's problematic products were used at the reactor facilities.
Kobe Steel, Japan's third-largest steelmaker, admitted in October that it has tampered with technical data on some of its products and delivered problem products to customers. The problem products of Kobe affected about 200 Japanese companies such as Toyota Motor and Mitsubishi Heavy Industries. After Kobe steel's "fabricated door" was exposed, reports received by Japan's nuclear management authorities showed that the Kobe Steel problem products were used in the four nuclear reactors mentioned above. However, the two power companies said at the time that the reactors were not affected by the problem product.
Kansai Electric Power Company President 岩根茂樹 in a November 27 press conference, "I think the problems encountered so far will not affect the restart the overall plan of the reactor." he said.
On the 30th. Headquartered located in Fukuoka, Kyushu Electric Power Company said that the No. 3 and No. 4 units of Genkai Nuclear Power Station, which were originally planned to be restarted in January and March next year. But now, it will be postponed until March and May next year respectively. The reason is that the company found that the nuclear reactor containment used steel supplied by Kobe Steel. However, according to Kobe Steel spoken, the factories which produce these steel didn't tamper with product data.