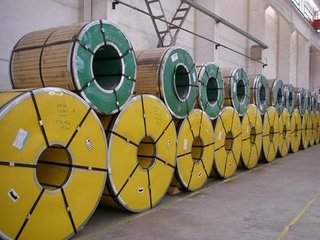 Based on the basic adjustment of China's steel market in phases, combined with the international market fundamentals, forecast 2018 international steel market or reproduce the good trend.
China cut capacity to promote utilization of crude steel production capacity in the world. Worldsteel data show that in November, the global 66 countries included in the World Steel Association statistics of the country's crude steel output was 136.3 million tons, an increase of 3.7%; crude steel capacity utilization increased to 70.7%, an increase of 1.5%; World Steel Associate sources said that this year the world crude steel production capacity utilization continued to rise, mainly benefiting from China's capacity-building initiatives.
2018 India will become the world's second-largest steel producer. The International Bureau of Iron and Steel Statistics (ISSB) said crude steel output in India soared 6% YoY so far from the beginning of the year to a level comparable with Japan. According to the current increase, Japan's crude steel output is expected to reach 104 million tons in 2017, while India's production will reach 101.5 million tons. It is estimated that in 2018 India will overtake Japan as the world's second-largest steel producer.
Asian steel market: steady rise. The SHCNMI at 134.8 points for the region up 29.8% MoM and up 37.7% YoY.