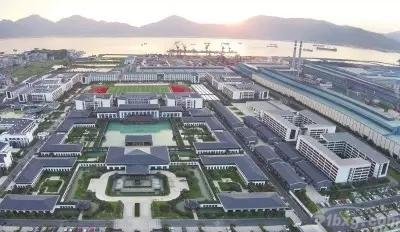 Recently, Fu'an Bay dock stainless steel new materials featured town was included in the second batch of characteristic town in our province to create a list. It is reported that Fu'an city is making every effort to build one hundred billion metallurgical industry new materials cluster, building organic integration of Binhai New Area stainless steel town.
According to reports, Bay dock stainless steel new material town is located in Fuan City Bayu Town West Peninsula, planning control area about 3.72 square kilometers, the industrial population of 20,000 people. The town's main function is to rely on the flourishing industrial base in Bay Dock Industry Park, focus on stainless steel industry scientific research innovation and sales trade, to create stainless steel R & D center and trading center, as the province and even the development of the national stainless steel industry engine; at the same time, continue to tap the characteristics of stainless steel culture, fishing culture, reclamation culture and so on, building industry and geographical characteristics of cultural and creative base.
Up to now, the stainless steel new material industrial park has the largest production scale in the domestic stainless steel industry. The output value in 2016 is over 62 billion yuan and the output value in 2017 is expected to exceed 80 billion yuan. It is estimated that by 2020, the total investment in town construction will reach 3.714 billion yuan and the annual production value of the park will strive to reach 160 billion yuan. It will gather hundreds of downstream enterprises and build a full industrial chain system integrating R & D, production and processing, logistics, warehousing and trade services.