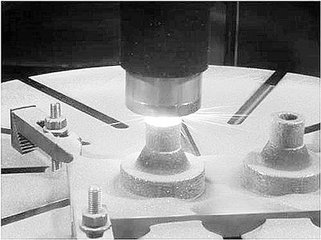 Recently, an international joint research group consisting of Birmingham University of UK, Stockholm University of Sweden and Zhejiang University of China has developed a new technology that can be used for 3D printing of stainless steel components. And it combine high-strength and high-ductility.
The inability to have high-strength and high-ductility is a major weakness in previous 3D printed metal parts, but the team overcomes this technical bottleneck. They said the new 3D printing process, published as a research paper in "Today Materials", marks an important step toward using 3D printing as a mainstream manufacturing tool.
"Our research shows that 3D printing can print solid shapes that were previously unavailable, and this technology gives researchers a completely new tool to design new alloy systems with super-mechanical properties, it helps metal 3D printing into areas where mechanical performance is critical, such as the aerospace and automotive industries." said a doctor at the University of Birmingham.