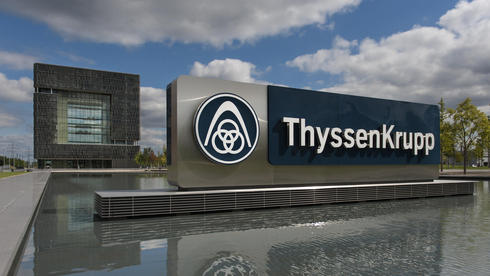 IG Metall, the largest German trade union, called on ThyssenKrupp to provide jobs, factories and future investment plans in the process of merging with Tata's European steel business.
In a leaflet seen by Reuters, IG Metall said that management has not promised to keep staff in deep apprehension about the future of the joint venture next year.
"So far, most of what I hear is soothing words, not reliable information, in which case we are temporarily unable to vote in favor of the joint venture program," said IG Metall, adding that it is expected that management will respond to this at November 10.
ThyssenKrupp and Tata Steel announced in September to set up a joint venture that will become Europe's second-largest steelmaker after ArcelorMittal. The merger will also result in layoffs of 4,000 people, but workers are worried that only the tip of the iceberg.
"We place a strong emphasis on the demands of worker representatives. They have created the negotiation basis for a joint working group," said Oliver Burkhard, a member of the ThyssenKrupp Board of Trustees. And also in an e-mail statement, "For us, this is a very important step."
Source: Reuters