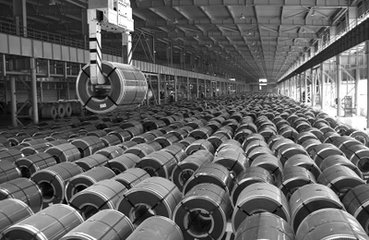 The Steel Industry Adjustment and Upgrading Plan (2016-2020) states that by 2020, the crude steel production capacity reduced by 100 million to 150 million tons. In the past two years, the normalization has been carried out to eliminate outdated production capacity, clean up illegal and illegal construction projects and three special joint enforcement activities, and the excess non-compliance capacity has been expedited. In 2016, the national crude steel cut capacity surpassed 65 million tons. In 2017, through liquidation of strip steel, the national crude steel production capacity will reach 50 million tons, basically completing the capacity to be achieved target.
Due to the warming of the market, the nation steel industry is making a full rebound from the full industry loss in 2015 to a bottoming out in 2016, turning the industry into a new profit cycle in 2017. In this context, steel prices due to price increases have created the impulse to expand capacity.
In 2018, the reorganization of steel enterprises will be intensified, debt restructuring will be promoted according to marketization, the stable operation of steel products market will be promoted, and the speculative highs of futures, steel trade and other industries will be avoided, causing panic among enterprises.